Оригинал взят у
yu_dzin в Срез эпохи

Я уже как-то писал, что иногда в сети встречаются фотографии, которые кажутся срезом целой эпохи. Вчера наткнулся на одну из них. Вернее,

писал я не совсем об этом

, но неважно.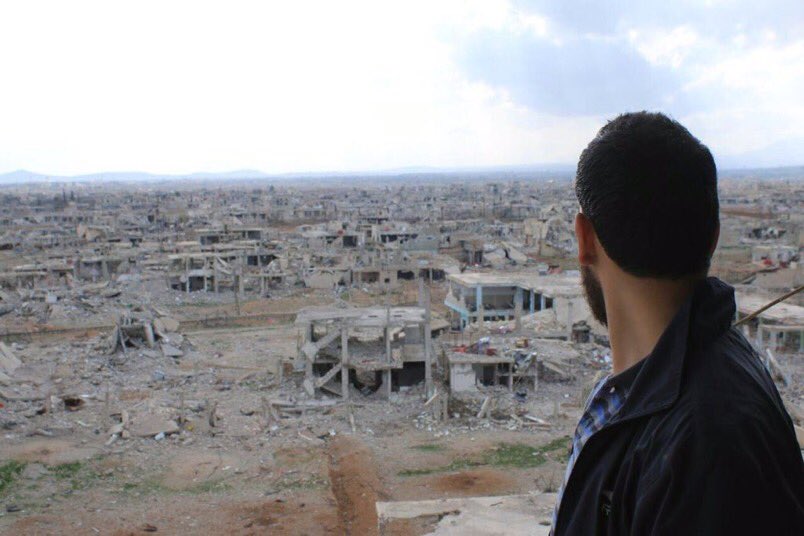 Сирия, Дарайя. Руины до самого горизонта. Повстанцы капитулировали перед сирийской армией. Пал город, в котором в Сирии начиналась арабская весна.
Damn all the world, if I knew democracy was a lie I wouldnt have demanded it.
Черти б драли этот мир, если бы я знал, что демократия была ложью, я бы не требовал ее.
Слова эти приписываются одному из тех, кто сидел в Дарайе все это время.